If you're a lifter, trainer, or coach struggling to build muscle, get stronger, or transform your body, please know this…
Are Your Workouts Making You Weaker and Keeping You From Your Goals?
Discover How the New Revolutionary SB911 Forever Strong Program Will Give You the Best Workouts of Your Life.
Training better and getting results is a very simple thing to do. Not easy, but simple. 
Find the exercises that are right for you, perform them with good technique, and train hard. That's it! But it's not that easy. The biggest problems most lifters, trainers and athletes face is that they are stuck using the same old exercises that cause them pain. Injuries, being tight and inflexible, and even using bad programs for years – have left most lifters stuck in the gym. No progress and no results!
I've seen it hundreds of times over the years. The same frustrated people on the same machines at the gym, doing the same weight, and never progressing or getting better. They just don't know that there is a better way to train, so they spend endless hours spinning their wheels but not getting anywhere.
So you have to say to yourself, "I train hard for 4-5 days a week but each workout leaves me feeling busted up and unable to live better and move better when I'm not in the gym – I need to change how I'm training!"
What if I told you that we have created a new training program that is backed by science, proven to get results, AND allows YOU to create the amazingly effective workouts using your favorite exercises and you can do these workouts the rest of your life?
THE BREAKTHROUGH TRAINING TEMPLATE THAT CREATES THE PERFECT WORKOUT EVERY SINGLE TIME!
Enter the new STRONG BASTARD (SB911) FOREVER STRONG program – the program designed specifically for YOU!
The SB911 Forever Strong program is like nothing you've ever seen before! A 'Choose Your Own Adventure' 11-week program that combines conjugate and linear periodization, along with, a high-intensity powerbuilding protocol, SB911 Forever Strong will help you transform your mind and body faster than you have ever experienced.
Breaking the mold of the world-famous original Westside for Skinny Bastards program, SB911 introduces 4 cutting-edge mini-cycles and a proven 4-day upper / lower split that will push you to your absolute limits and help you get the incredible RESULTS you've always wanted!
And, here is the best part, because of the dynamic 'plug-and play' programming model, you will be able to create the perfect workout for YOU and it will feel like a different program every time you do it! Here's the even better part, the new program comes with 4 new warm-ups and the Agile 8 2.0 routine. The perfect program AND new comprehensive warm-ups and routines will have you running to the gym because you will be feeling better than you have in years.
THE Strong Bastard 911 FOREVER STRONG PROGRAM
Gets RESULTS
Initially, we only unleashed the Strong Bastard 911 Forever Strong program exclusively for the DeFranco Insiders (our membership site) but the results were so unbelievable, we knew we had to put the complete system together and offer it to the everyone!
The full SB911 Forever Strong workout program comes with the easy-to-understand and easy-to-follow main manual, the massive VIP SB911 video library (now expanded!), printable 11-week workout sheets, new challenges, amazingly effective new warm-ups, and the legendary Agile 8 2.0 routine!
Trust us! The new Strong Bastard 911 Forever Strong will give you everything you need to get started immediately and start crushing your workouts today!
FINALLY, LEARN WHAT REALLY WORKS (AND WHAT DOESN'T), IN THIS NEW BUILD MUSCLE AND GET STRONGER BLUEPRINT!
How do we know that Strong Bastard 911 is going to work for you? Because we have been testing, tweaking, and perfecting the program over the last 5 years (since the launch of the ORIGINAL SB911 program) with our clients, athletes, and 1000's of coaches, trainers, and lifters from all over the world have tested and re-tested the 11-week program inside of our exclusive members-only site. Any trainer can write a generic cookie-cutter program, but it takes an experienced coach to write an effective program – and Joe D. and I have over 45+ years combined in-the-trenches experience!
Check out some of their amazing real world transformations!
SB911 PROGRAMS GET Real RESULTS!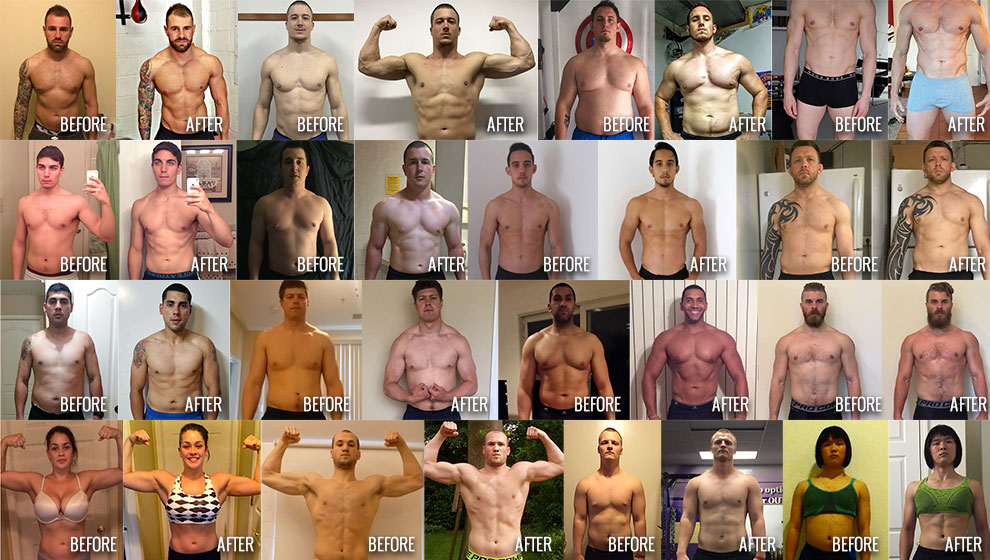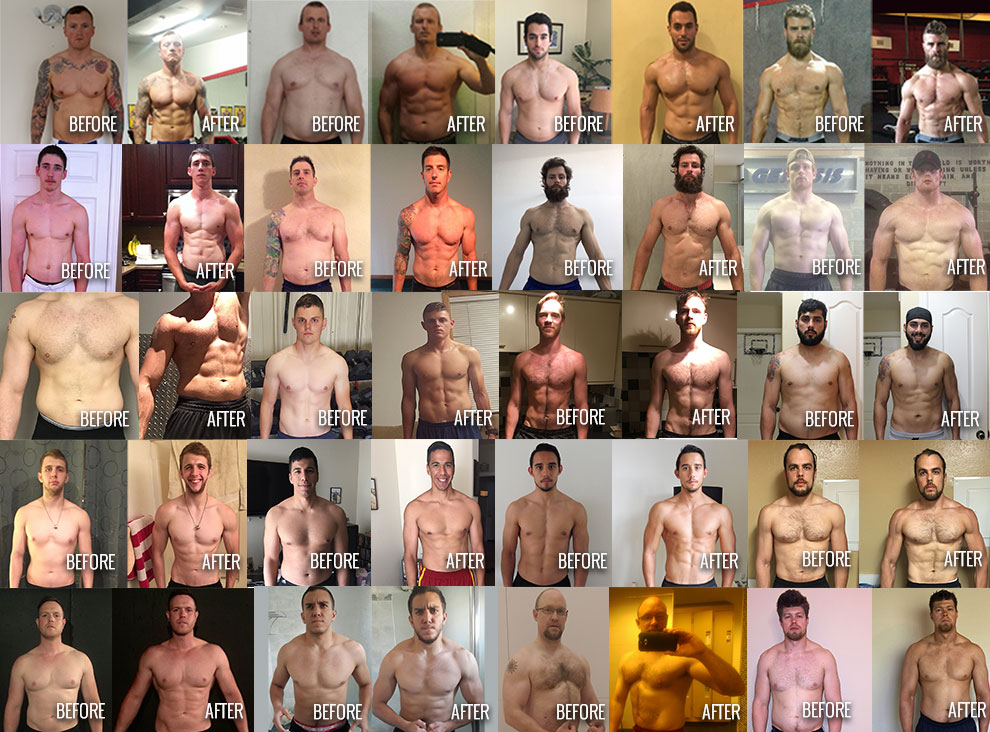 Inside The Exclusive Strong Bastard 911 FOREVER STRONG System You'll Discover: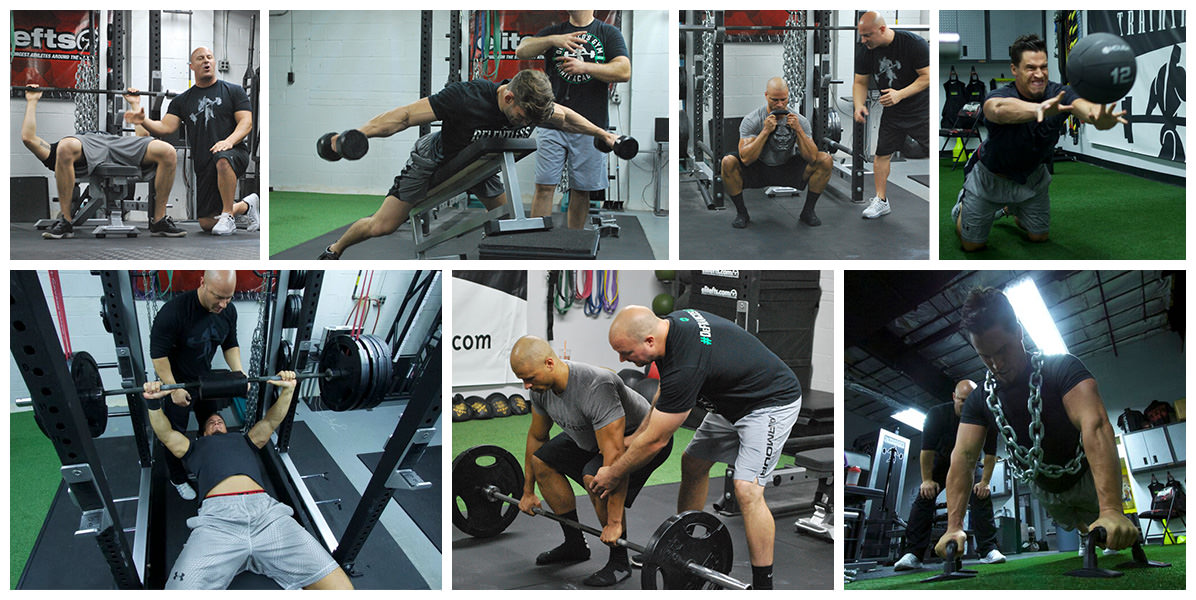 ---
ALL of the most game changing and effective muscle building and strength training techniques we have used over the years to get our athletes jacked and give you an edge in the gym to reach your greatest potential.
You'll also learn how to:
Feel better, move better, change your life warm-ups (including the never-before-seen Agile 8 2.0 routine) will have you jumping out of bed and running to the gym to train. (SERIOUSLY, these are the exact same warm-ups we've used with our athletes over the last 20 years!)
Build muscle fast and transform your body with our proven Special Sequences on page 16. (THESE ARE BRUTALLY EFFECTIVE!)
Perform unique Upper and Lower Body Weekly Challenges that will give you goals to target each week, jack up the intensity of your workouts, and make training fun again! (DON'T MISS THESE)
Get Stronger, Leaner, and More Athletic with innovative and unique exercise variations programmed into each workout – specifically designed to improve your mobility, stability, and movement quality!
Master exercise technique with the MASSIVE 200+ VIP SB911 Exercise Index – the step-by-step videos will instantly make every workout more effective, safer, and you'll start smashing old PR's!
Progress through each of the programmed (4) mini-cycles to give your workouts structure and create your new amazing transformation in 11 short weeks.
Never be bored again with the 'Choose Your Own Adventure' model, which dynamically changes the 11-week SB911 program every time you go through it. (YOU have control over YOUR program!)
Perfectly ramp up your weights and the critical exact percentages to get your new personal record (PR's) during the Week 11 Testing Week. (We give you the exact step-by-step guide) – Most lifters get this COMPLETELY WRONG!
Perform our best upper and lower body warm-ups and why they will help you to have the best workouts of your life. NO more guesswork – get the right muscles, working at the right time, and at the right intensity!
The 'Neural Primer' on page 28 will be the rarely used ONE TWEAK you need to achieve your biggest weights EVER on the 'Big 3' barbell lifts! (Get Charged Up!)
The Complete
SB911 FOREVER STRONG Program!
SB911 FOREVER STRONG Main Manual
In the SB911 Forever Strong main manual you will discover the science behind the training model that forms the foundation of the SB911 program. Find out how the newly designed SB911 protocol is different than all previous Westside for Skinny Bastard programs and why is has been so effective for so many athletes and lifters trying to get bigger and stronger. Learn how each phase (and each mini-cycle) has it's own training goal and structure to progressively prepare you for your Week 11 personal record (PR) max effort attempts. Finally, get our proven 'Special Sequences' and SB911 Weekly Challenges that will make your workouts super intense, super fun, and super effective!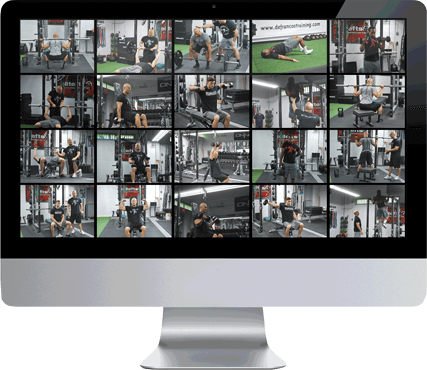 SB911 VIP Video Library (EXPANDED)
Get personal instruction on how to perform every single exercise (and exercise variation) in the SB911 Forever Strong program, including the 'BIG 3' barbell lifts – the bench press, the deadlift, and the squat. To make the program as effective as possible, exercise technique is critical! Make sure your form is dialed in as you get stronger and start to add more and more weight to your lifts! (Now with over 140+ new videos!)
SB911 FOREVER STRONG Workout Sheets
Download the SB911 Forever Strong printable workout sheets, print them out, and put them into a 3-ring binder. Take it with you to the gym and follow the SB911 workouts – this your new training journal! After your first run through the program, update the exercises and your percentages (amount of weight used) for each lift and print out your next 11 weeks – and keep going!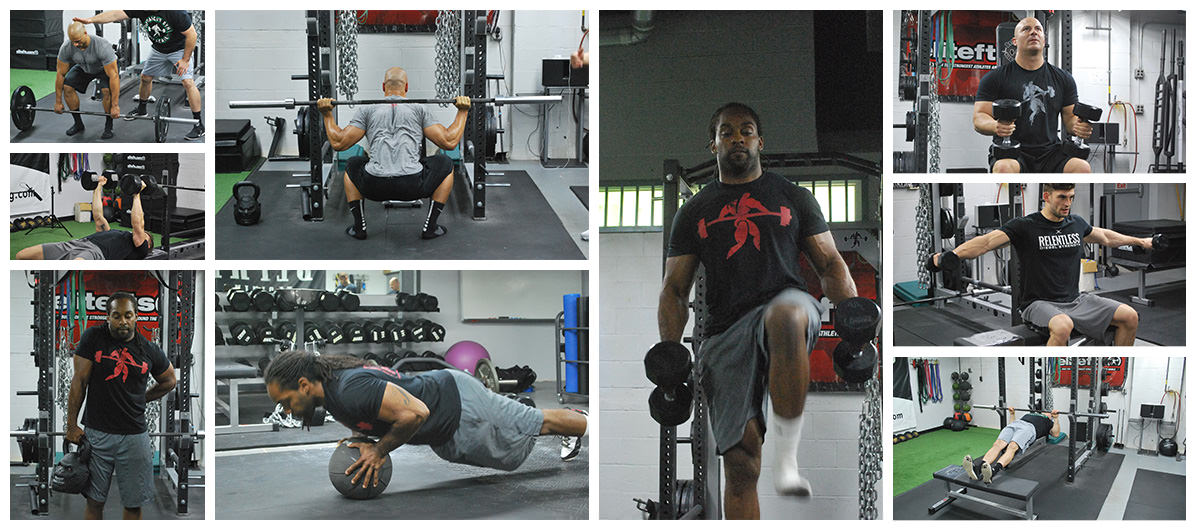 The new Strong Bastard 911 Forever Strong program will become your favorite workout template for years to come. It will give you a dynamic blueprint to help you reach your goals faster and each 11-week run through the program will be unique, effective, and completely customized by YOU. That is the power of the SB911 program model – every time you run the program it will feel like a new program and help you reach your new training goals. 
Find out what thousands of lifters, athletes, and coaches have already learned about the Strong Bastard 911 Forever Strong program – it works BIG TIME! From the perfectly structured mini-cycles, the built in exercise variations, the weekly challenges, the Special Sequences, effective warm-ups, a massive exercise library, and much more – discover for yourself why SB911 works so well.
After you purchase the program today, print out the workouts, and head to the gym for your first amazing SB911 training session – GRAB YOUR COPY NOW!